platinum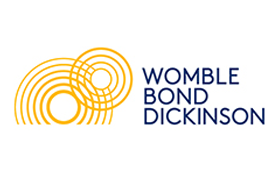 Platinum sponsor
A hands-on, switched-on law firm, Womble Bond Dickinson is well positioned to help our clients continue to thrive in a rapidly changing world. With extensive transatlantic capability and intimate knowledge of local markets, we provide clients with more integrated access than ever before.
Full service and bench strength across our markets: Energy & Natural Resources, Financial Institutions, Insurance, Manufacturing, Real Estate, Retail & Consumer, Transportation & Infrastructure, Life Sciences, Pharma, Communications & Technology, Private Wealth and Healthcare.
More resources delivering higher value
More than 1,000 lawyers
Access to international networks and thought leaders in your sector
Offices in global hubs of banking and financial services
Strategic alliances throughout most important markets in the US and Europe
Seamless service in 23 dynamic metropolitan areas in the US and UK
Enhanced knowledge sharing for greater insight and informed decisions
Active collaboration and innovation for our clients' competitive advantage
Dedicated client service teams
A new breed of transatlantic law firm:
gold
silver
corporate-members
Beardow Adams
British International School of Charlotte
Buchanan Ingersoll & Rooney
FNB Bank
K&L Gates
Lockton
Moore & Van Allen
Newport Board Group
Palmer & Cay
Poyner Spruill
PriceWaterhouseCoopers
Providence Day School
SunTrust Bank
Walker & Associates
Whitehall Advisory Group
partners
become a sponsor
Sponsorship benefits include prominent display of your logo on our website plus a number of memberships with complimentary invitations to and recognition at all our events.